WELCOME TO
Your Family Dentist in Devon
At Devon Dental Associates, we are focused on providing our community with the most comprehensive treatment and the highest level of care. Our team of professional dentists is highly skilled and will help you achieve all of your smile and oral health goals. We strive to provide each patient with a positive and satisfying dental experience with your comfort in mind. Schedule an appointment today to see what difference our practice makes.
Dr. Forst – Dentist
Dr. Forst pursued his specialty training in Orthodontics at the University of Alberta. Having successfully completed the Masters program, along with the challenging Royal College of Dentists of Canada examinations, he now has the honor of being a Certified Specialist in Orthodontics and Dentofacial Orthopedics.
Dr. Ian Orellana – Dentist
Dr. Ian is an eager and compassionate general dentist who is here to bring a healthier and happier smile to you. Upon completing a Bachelor of Science degree at the University of Alberta, he returned to South Africa to complete his dental degree.
Dr. Lavoie – Dentist
Serving the community, and providing comfortable care to the people of Devon is her top priority. Dental visits can be stressful, so Dr. Lavoie strives to make the clinic environment as friendly and welcoming as possible, ensuring you are comfortable through every step of your oral care journey.
Dentistry for a Cause
Because we rise by lifting others
Why We Do it?
Dentistry for a Cause was started by Dr Rustom Appoo in 2016. Initially we did free dentistry for a day in his clinics, however we soon realized we wanted to make a larger impact. So last year we did an extra day of dentistry in 2 of our offices Belle Rive Dental Clinic and The Dentists at Northgate. All the staff volunteered their time, and we donated our entire billings for that day towards a few local causes that were important to our office and a main overseas cause, supporting underprivileged children. What started as an in-house project of Rustom's offices has grown, this year with the addition of several other clinics joining the cause in Alberta and British Columbia.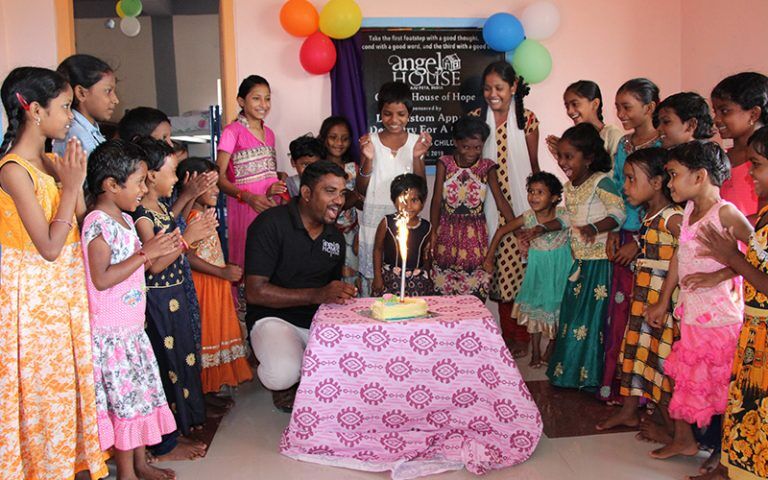 Some of The Causes We Have Sponsered